UPDATE: Development Proposal delivered to City Council
PCPW is proud to present a formal Development Proposal for the UMCH site.
It details the steps to realize the PCPW vision, includes a detailed financial analysis, and argues that the city can control the outcome of this valuable site.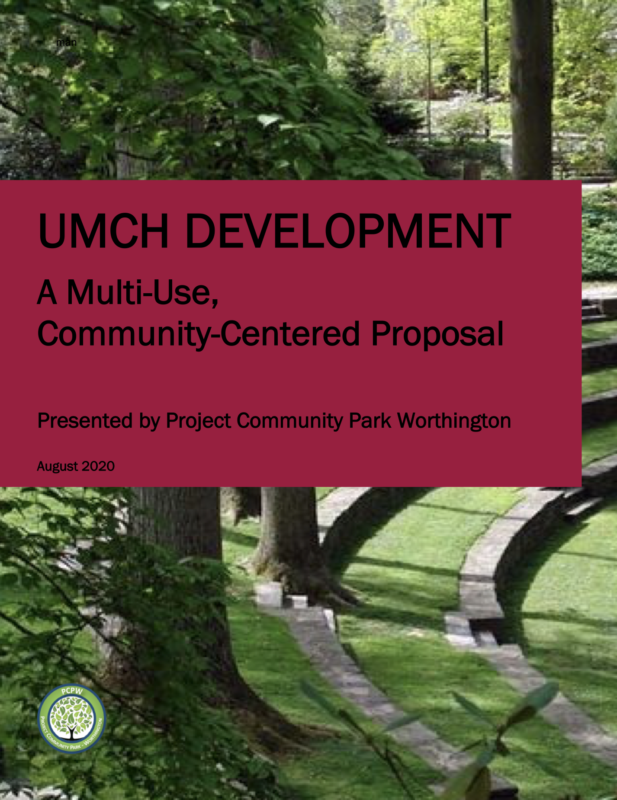 Highlights include: 
We propose the City acquire the site; serve as master planner (not developer), gather community input, and ultimately sell the commercial and residential portions to be developed in the city's vision.
Over time, this is a self-funding, revenue-positive action for the City.
We have suggested a purchase price that is above-fair-market value.
The development outcome must be informed by Worthington residents. This proposal paints a path to achieving that outcome.
Here's what you can do:
Read and the full proposal, and share your feedback with us.
If you feel inspired:
Some might view this uncertain period as a risky time to consider such bold action. We understand this apprehension.
For now, we simply wish to add this Proposal to the public discussion as a valid and achievable outcome for the UMCH site.