LC Submits Proposal and Zoning Change Request
ALERT
Lifestyle Communities (LC) has submitted a development proposal for the UMCH site to the city. The proposal calls for a whopping 720 residential units (their 2015 proposal called for around 500 units) in addition to modest commercial and medical.
This image is from the proposal submitted to the city. Here's a link to the full proposal.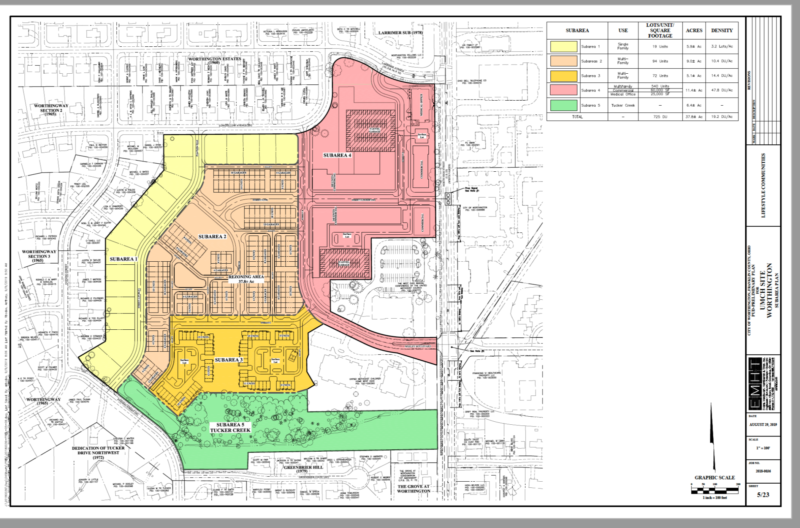 Here's a link to the article The Columbus Dispatch published Oct 7.
LC's proposals runs completely counter to the vision that more than 1,000 Worthington residents signed a petition in support of last year.
Bu you can help!  You can email City Council as well as the Municipal Planning Commission (MPC) voicing your concerns. MPC will be the first official city body to review and comment on the proposal on November 12th.
The more they hear from residents, the better! Even if you've already shared your thoughts, please do so again.
Thank you for your support. Much more to come!